Policy Advice and Policy Dialogues
We provide evidence-based policy advice in order to facilitate and promote informed decision making. We assist public private and development sector by offering multi-disciplinary analyses and sharing the robust evidence through meetings, discussions, consultations and policy dialogues about gaps and challenges in existing policies and practices. We believe in providing innovative but effective policy options based on strong evidence generated through rigorous research. For policy advice that is meaningful and effective, we rely on approach that is multidisciplinary in nature and combines close interaction with high-ranking policy practitioners. We have been providing policy advice to the parliamentarians, political parties and government officials at federal and provincial levels. Some of the major areas in recent past include:
Effectiveness of Public Financing of Education
Gender Mainstreaming in Education Policy and Governance
18th Constitutional Amendment & Policy Adjustments for Education Sector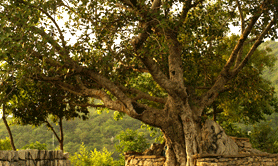 Contact for more information
education@i-saps.org
Tel: +92-51-111-739-739
Fax: +92-51-2825336
More..