Surveys
As part of a comprehensive education research and evaluation program, our experts conduct various surveys and rigorous studies which provide evidence-base for improved policies and processes. We conduct studies that address existing problems faced by education sector of Pakistan, with a view to informing public policy and improving educational opportunities.

We have a dedicated team of professionals which is well trained in quantitative and qualitative research techniques including questionnaire-based surveys, exit interviews, focus group discussions, key informant interviews, analysis and review policies and legal instruments, etc. We have been undertaking various needs based, utilization focused and participatory evaluations and assessments over the years.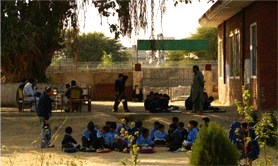 Contact for more information
education@i-saps.org
Tel: +92-51-111-739-739
Fax: +92-51-2825336
More..