Our education program is guided by the vision of improving students' learning outcomes and expanding access to quality education for all. Our particular focus rests on governance, management and public finance of education. We strive to inform policies and reform practices to achieve effective and accountable education sector in Pakistan. This is done through carrying out rigors research, producing robust evidence, and organizing creative political debates and policy dialogues around education. The institute puts premium on creating and sustaining a vibrant interface between the technical and political side of education reforms in Pakistan.

Our services include designing and managing education reform projects, education finance analysis, assessments and evaluations and large scale surveys to generate information for decisions support systems. We provide policy and reform support services to various public, private and development sector organizations including federal and provincial governments, multilateral lending agencies and international development partners.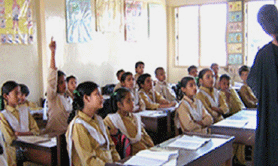 Contact for more information
education@i-saps.org
Tel: +92-51-111-739-739
Fax: +92-51-2825336
More..