Request for Proposal/Quotations
I-SAPS is interested in inviting proposal/quotations from eligible Companies/firms registered with relevant Tax Authority for the following services:
Well-furnished office use around 300 to 500 sq-feet with spaces for executive office, work stations and board room along with kitchen and parking facility. Preference is for the area around Kalam Chowk including Gulburg, Garden Town, Model Town etc.
Provision of boarding ad lodging service as and when required for its team member and staff in secure and well recognized guesthouse/hotels in Lahore and other districts of Punjab.
Provision of Vehicles GLI-2016 & above Model with Chauffer on demand and when required. Vehicles will be required/used in Lahore and all district of Punjab
Sealed quotations should reach at P.O.Box 1379, GPO, Islamabad by 10th August, 2020. Preference will be given to those vendors who can provide all three services as mentioned above.
Request for Quotation - Laptops, Printers and Scanners
I-SAPS invites interested enterprises to submit a quotation for IT equipment including laptops, printers and scanners. Please quote best prices for the mentioned specification for the brands of HP, Lenovo and Dell. Sealed quotations must be delivered on or before April 27, 2017 by 16:30 PST.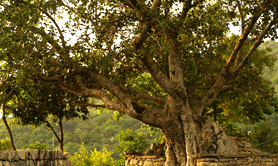 Contact for more information
info@i-saps.org
Tel: +92-51-111-739-739
Fax: +92-51-2825336
More..