I-SAPS work on devolution and decentralization is guided by the framework of Reform Supports that optimizes reforms at all levels by focusing on the demand side of the reforms. The Institute focuses on research and capacity building initiatives that contribute to the understanding of political economy of governance reforms in Pakistan. The Institute devises appropriate tools to citizens' capacity for demand articulation. This entails engaging with the system around real life issues in a constructive manner, securing citizens' rights while ensuring smooth functioning and sustainability of the system. An important aspect of this approach is facilitation of procedural engagement whereby citizens articulate their demands within procedures set out in the local government system.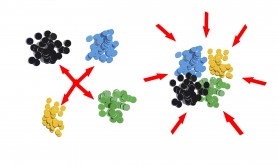 Contact for more information
devolution@i-saps.org
Tel: +92-51-111-739-739
Fax: +92-51-2825336
More..