At I-SAPS, we believe that peace and conflict resolution are important preconditions for sustainable economic growth, democracy, and development.
As Pakistan is facing increasing number of conflicts, ranging from social, economic and environmental to political, religious and ethnic, the need for a thorough understanding of the nature, causes, and ramifications of these conflicts and mechanisms for their resolution has also increased. Since these conflicts stem from the interplay of various political, social, and economic factors, their resolution requires a multidisciplinary approach, which could accommodate various aspects of the conflicts and that for their resolution.
I-SAPS, therefore, undertakes research initiatives with the multidisciplinary emphasis on various conflicts, affecting peace and stability of Pakistan, and that of the broader South Asian region, and thereby produces locally relevant knowledge with an aim to attain three-pronged results:
• Filling in the knowledge gaps on nature and dynamics of the existing conflicts in Pakistan as well as the region
• Engaging the policy community, including politicians, civil society organisations and civil administration, by provoking a multi-disciplinary discourse on the roots of various domestic conflicts
• Initiating a dialogue and reach a broader audience by engaging the civil society, academics and media to mitigate conflicts and contribute towards establishment of a more stabilised and equitable society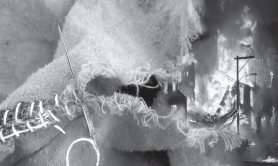 Contact for more information
conflict@i-saps.org
Tel: +92-51-111-739-739
Fax: +92-51-2825336
More..