Pakistan has had a checkered constitutional and political history with altercations of civilian and military governments and problems in human rights, civil liberties, transfer of powers, and economic growth etc. The country has experienced a number of constitutions and a variety of political systems ranging from parliamentary to presidential to dictatorial rules. There has also been an intermittent induction of local governments and devolved powers.

A loss of trust is visible with regards to political institutions, public interest groups, and political parties as well as general relationships between groups and individuals.

Pakistan is one of the most heavily legislated countries in the world but people still lack access to justice. Despite an array of legal and judicial reforms, people struggle hard to realize their rights and entitlements. The constitution of Pakistan purports to value equality and procedural merits of cases. However, the absence of courts in far-flung areas and bureaucratic snags has made it virtually impossible for a vast majority to seek justice. Additionally, there has generally been a lack of awareness of constitutionally protected rights among ordinary people, a result of well-nurtured incidence of legal ignorance, which is structured in the very mode of production of law.

Some of the issues from this long list of problems in the realm of governance, democracy and law have not been either adequately researched or are totally missed out from the core research agenda of universities and research institutes. Lack of research and evidence-based knowledge has compromised our ability to frame policies and design reforms making them responsive to the ground realities and aspirations of the people. We have not been able to develop Pakistan-specific case studies or analysis of political challenges and developments from a variety of theoretical perspectives. This is evident from the list of reading materials of undergraduate and postgraduate students and various short courses offered on Governance.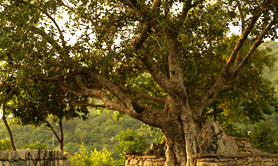 Contact for more information
governance@i-saps.org
Tel: +92-51-111-739-739
Fax: +92-51-2825336
More..