Recognizing that there is a shortage of case studies on important social and policy questions in Pakistan, I-SAPS uses this method as a research strategy. The Institute has a well qualified team trained in case study methodology. The case studies thus developed are used for enhancing understanding of the processes and impacts of actions. Besides, the Institute uses these case studies as a learning methodology in its teaching and capacity building program.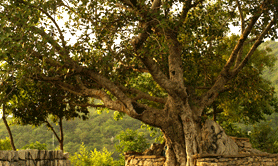 Contact for more information
casestudies@i-saps.org
Tel: +92-51-111-739-739
Fax: +92-51-2825336
More..