We deliver intensive diploma programs in social and policy sciences. The objective is to provide up-to-date knowledge and skills to young development professionals, graduates and government officials in the fields of governance, law, economy and development. The diplomas are being designed with in-built emphasis on mainstreaming knowledge and innovation into career growth strategies.

I-SAPS offers short courses for young development professionals and government officials in areas that have been ignored in on-job trainings within organizations and in teaching programs of educational institutions. The courses provide critical perspectives on theory and practice in areas of governance, law, economy, development and social change. The Institute places great emphasis on building research skills of participants in relevant disciplines.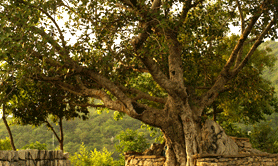 Contact for more information
academics@i-saps.org
Tel: +92-51-111-739-739
Fax: +92-51-2825336
More..